Learn how to increase your individual and organizational success through daily doses of emotional intelligence.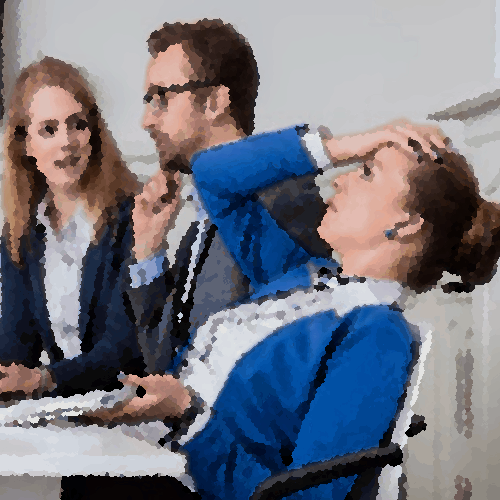 Did you know as much as 75% of your success is determined by your level of applied emotional intelligence? Some studies show up to 90% of your success is driven by it. These statistics have been repeatedly validated in every type of workplace, with all position and levels. With the stakes so high, why leave it to chance?
This interactive, thought-provoking group training increases participants' individual capacity for emotional intelligence, through connecting their personal experiences to high and low levels of E.I.
Participants will develop:
Self-awareness: Accurately identify your own emotions and needs; know yourself as your really are;
Social awareness: Spot and respond to other's emotions accurately, while you are "in the middle of it";
Self management: Realize how your emotions and actions impact others, and choose wisely;
Relationship management: Use your awareness to effectively manage interpersonal relationships with appropriate and clear communication, even during heightened emotions.
We get a little serious and we have a lot of fun, as we use your own experiences (and throw you a few new ones) to practice and apply the principles of emotional intelligence.
It has been said people will forget the details of what you did, but they will remember how you made them feel.
You know what else? Teams will move mountains for leaders they feel connected to. How do great leaders establish those kinds of connections? Through the daily application of emotional intelligence, of course.
This workshop taught me how to use the information presented to deal with my work life and home life in a better way. This was very eye-opening. Great job! Thank you."  – Principal. Burns STEM Charter School

Today we learned we have more in common than we have differences with regard to feelings and objectives. This will open-up communication in our group. Thank you!" – Attorney. U.S. Army PEO-STRI
Contact us today for more information or to schedule your group training.