The most immediately impactful and readily applied personality, communication, and work style understanding training. Ever.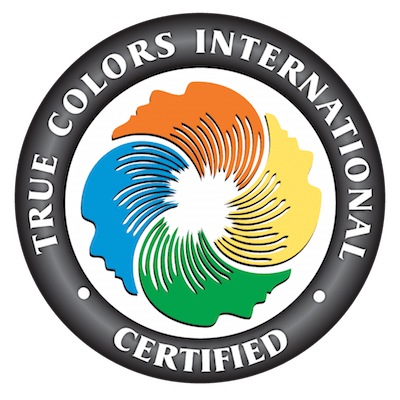 Our True Colors program is the most fun you will ever have learning about yourself and the people around you. Ever wonder why you just can't seem to connect with some people, or why "that guy" always gets on your nerves? What about people who, no matter what you say or do, just don't seem to pick up what you're putting down? True Colors explains all this and more!
Origins
True Colors was originally developed as a method for understanding ourselves and others, based on the four most commonly researched personality temperaments. Drawing upon research spanning across decades, Don Lowry created the initial program in 1978 in order to provide us all with an effective, efficient and engaging way to understand and interact with one another.
Benefits
Our presentation of True Colors teaches participants:
A clear understanding of your own dominant and secondary personality, communication & work styles
Why your go-to styles do and don't always sync well with others
How to work the most successfully with each style
True Colors is unique. It provides explanations and remedies for communication and work style disconnects. After True Colors, your capacity for world-class communication and effectiveness will increase exponentially!
"PERSPECTIVES was hired to discuss conflict resolution with our builders' association group. Through the use of the True Colors Presentation, we gained a better understanding of what drives the different personalities, and how we can each better handle conflict in the future. In addition, we all learned a tremendous amount about ourselves. The discussions were very interactive and lively. Jamie did a wonderful job! Thank you for making this happen for us."  – John Plunkett, President, Triple Crown Homes
Contact us today for more information or to schedule your group training.