The PERSPECTIVES team of speaking and training professionals bring energy and insight to your retreat, conference, or team meeting.
INSIGHT – MOTIVATION – ACTION
What we Deliver
Our speaking and training events are rooted in personal accountability for behaviors and results. Each is customized to meet your specific goals, as we deliver AH-HA moments, real-world tools for easy and immediate application of concepts, and an occasional hearty laugh.
Our goal with every engagement is for participants to leave with new perspectives, increased awareness, and poised for greater results.
Speaking and Training Topics Include:
Meet Your Mindset: How to recognize it, Shift it, and Empower it.
The Truth About Conflict: Keys to Understanding it, embracing it, and turning it into opportunities
Emotional Intelligence: The Essential Ingredient for Success
True ColorsTM: The BEST time you will ever have learning about yourself, and how to effectively work with the people around you!
Embracing Accountability: The prerequisite for leadership success.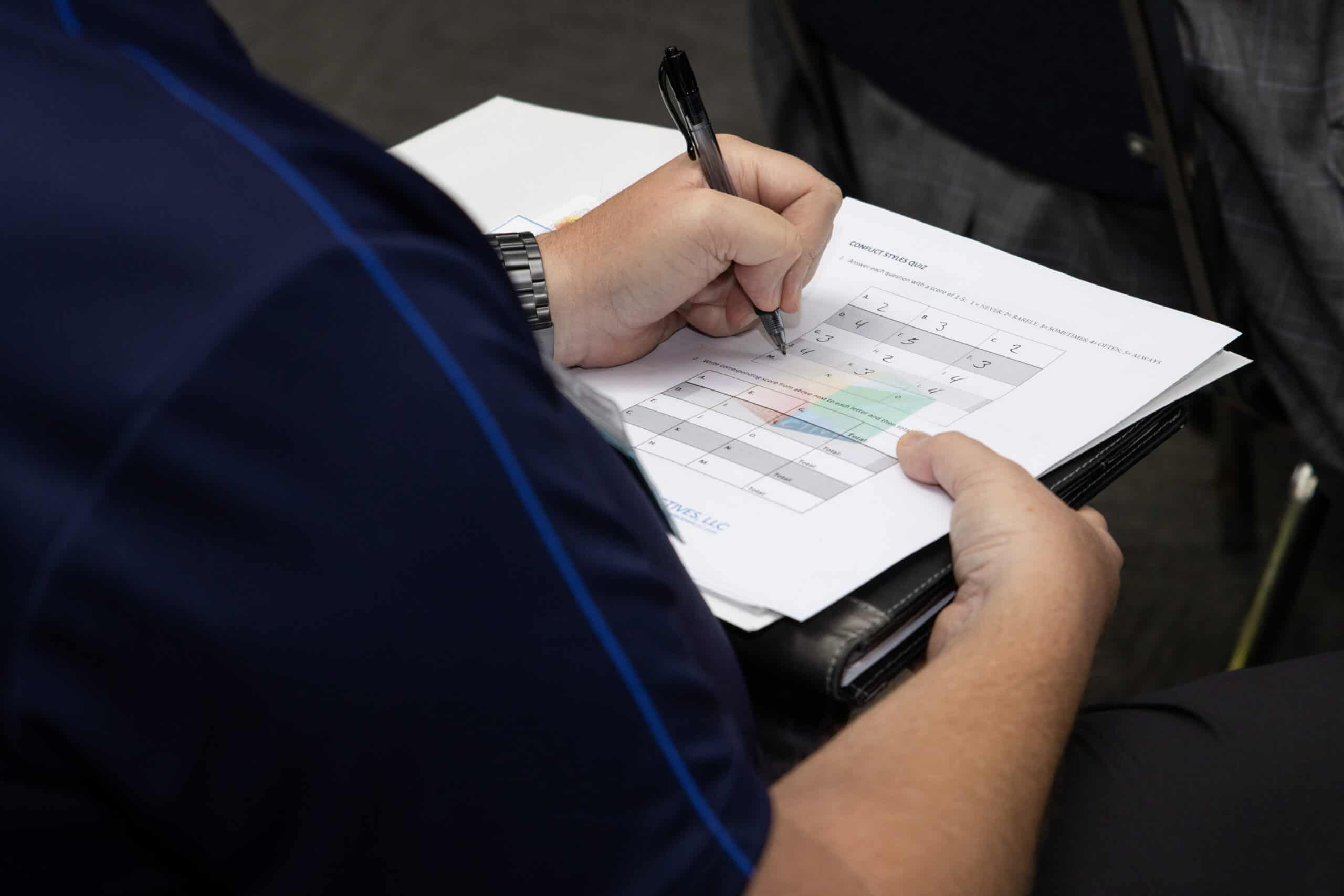 What to Expect
If you want an engaging and impactful presentation for your next professional gathering, reach out now and let's start planning today.
Take the first step towards extraordinary results!
Call or email us today to schedule your free consultative discussion.