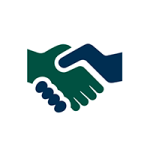 Whether you're dealing with costly litigation or harmful interpersonal disputes within your workplace, our Supreme Court Certified, Circuit Court Mediators have the experience, skill, patience and tenacity needed to bring the conflict to a sustainable and amicable resolution. In keeping with the core tenets of mediation, we assure neutrality, confidentiality, and self-determination throughout the process.
Litigation Mediation
When litigation is involved, mediation is often mandated by the court. We're experts in deftly handling circuit civil mediation, with over a decade of experience bringing parties to resolutions that leave everyone feeling satisfied.
Interpersonal Disputes
Our mediators draw from varied professional backgrounds, their experience as conflict resolution specialists, and their formal educations to assure the best quality mediation process for our clients. They share a passion for resolving workplace disputes for the good of the individuals involved and the good of the organization as a whole. After years of experience as professional mediators, each has deliberately chosen to focus their talents on the workplace.
Our mediators have a passion for mediating interpersonal disputes within an organization. Our goal is to provide tools and guidance, enabling parties to collaborate effectively, mutually agree on future behaviors, and work successfully together moving forward.
We specialize in conflict resolution;
We save your company money by 

intervening and resolving costly litigation, as well as

avoiding

it

altogether;

We have diverse backgrounds and bring the right expertise to the table;
We are passionate about saving our clients' time, money, and relationships.
Your organization will benefit from our expertise in these areas:
Workplace mediation between peers, between leaders and staff, and between parties with EEOC-related conflicts;
Insurance disputes caused by personal injury and contractual issues.
If you're an HR leader, business owner, or executive in search of a mediator, call us at 407-926-2451 today for a free consultation.