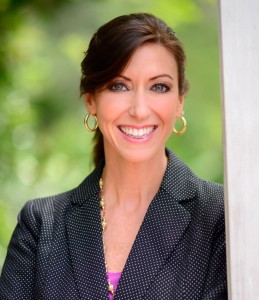 Karen Pelot is the founder and lead practitioner of PERSPECTIVES, LLC. Karen has been a professional mediator since 2007, when she opened Karen Pelot Mediations, LLC.  She holds an M.B.A., an M.D.R. in Mediation and Alternative Dispute Resolution, and is certified by the Supreme Court of Florida for circuit civil courts mediation. Karen also holds a master certification in executive and organizational coaching, and is accredited by the ICF as a professional coach.
Karen Pelot serves on the board of directors for the Orlando Chapter of the National Association of Women Business Owners, and the Always Wear Your Seatbelt Foundation.
Prior to starting PERSPECTIVES, Karen enjoyed a very successful 15+ year career in corporate leadership, working with three separate Fortune 100 companies. View Karen's Linkedin profile here.
Boards and Affiliations
2018 – Present: Board of Directors and Membership Chair, National Association of Women Business Owners, Orlando Chapter: NAWBOorlando.org
2013 – Present:  Board of Directors, Secretary, Educational Programs Chair, Always Wear Your Seatbelt Foundation: www.alwayswearyourseatbelt.org
2007 – Present:  International Association of Conflict Resolution
2008 – 2013: Co-founder and Executive Director, Hope's View nonprofit organization
2009 – 2011:  Operations Board of Directors, American Cancer Society
2003 – 2005:  Vice chair, Florida Insurance Council Anti-Fraud Committee
2002 – 2007:  Board of Directors, Florida Anti-Car Theft Association
Education and Certifications
ACC accreditation, International Coach Federation
Master Certification Executive and Organizational Coaching, University of Texas @Dallas
Master of Business Administration,  Colorado Technical University
Master of Dispute Resolution, Mediation and Alternative Dispute Resolution, Colorado Technical University
Advanced Practitioner of Mediation, International Association for Conflict Resolution
Florida Supreme Court Certified Mediator: Statewide Circuit Civil courts mediation certification
Senior Claims Law Associate, American Education Institute
Bachelor of Science, Communications and Business, minor in Sociology, Florida Southern College