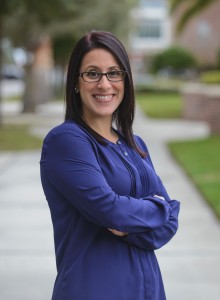 Jamie Vega is a speaker and trainer at Pelot & Associates. She has been immersed in the fields of Psychology and Communication since the year 2000. She spent her early college years attending the University of Central Florida where she earned a Bachelor of Arts degree in Advertising/Public Relations, as well as in Psychology. Jamie's passion and drive for effective communication practices grew even stronger during her graduate studies, also at the University of Central Florida where she earned her Master of Arts Degree in Communication.
Jamie has been working in higher education as both an educator and leader since 2006, and is a certified facilitator of the True Colors™ personality assessment through True Colors International. She has been using True Colors with students, faculty, and leadership teams since 2007, and has taught and developed curriculum for the following courses: Public Speaking, Interpersonal Communication, Behavioral Science, Developmental Psychology, Psychology of Human Interaction, and Leadership Agility; in both online and face-to-face mediums.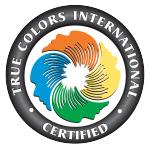 Jamie enjoys learning along side others and currently belongs to the following organizations: International True Colors Association, Association for Talent Development-Central Florida Chapter, The GOOD Network, and the International Society for Performance Improvement-Central Florida Chapter.
Jamie seeks to apply her years of experience and training by collaborating with companies and individuals as they strive to reach their personal and professional goals- all through the practice of effective communication. View Jamie Vega's Linkedin profile here.