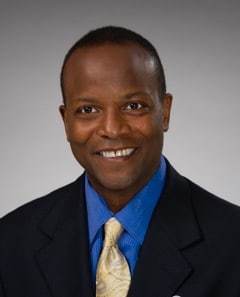 Harold Hill is an Organization Development (OD) consultant and ICF certified coach, with passion and expertise for enabling organizations, teams and leaders to improve their effectiveness and increase their capacity. With over 20 years of relevant OD experience, Harold's clients range across many professional services including retail, health care, technology, hospitality, entertainment, government and utility.  Clients include, The Walt Disney Company, Right Management, Vantage Solutions, Teleos Leadership, Merrill Lynch, City of Orlando and Partners Federal Credit Union among others.
Most recently, Harold was a Senior Consultant with North Highland Consulting. Prior to that he was an OD manager with Walt Disney Parks & Resorts (WDP&R) in Orlando, Florida for nearly 10 years. He was responsible for coaching and developing executives and providing consultation in business assessment, strategic planning, organizational design and change management. Harold also worked for a Chicago area utility for over 15 years in the areas of OD, training and project management.
Harold earned a BS from Bradley University and holds an MBA in Operations Management from DePaul University. He earned a Professional Human Resources (PHR) certification from SHRM and has completed the Principles & Practices of Organization Development program at Columbia University. Harold is a faculty member and practicum supervisor at the Gestalt Institute of Cleveland and the International Organization and System Development program.  He is also a facilitator and trainer for the National Training Laboratory (NTL).  With these organizations, Harold delivers coaching and work sessions on topics of conflict, diversity, feedback, communication and culture. View Harold's Linkedin profile here.