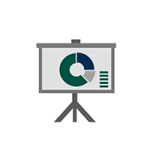 Make the most of your valuable time with meetings that begin with meaningful agendas and end with unified clarity. Whether it's a potentially volatile meeting between two, or a consensus building meeting for 200, our forte is using facilitation to lead clients successfully through a critical agenda.
When you have an important agenda, discussions need to be focused, source matter experts must stay engaged, and stakeholders need to be heard.  PERSPECTIVES' skilled facilitators know how to read people: we know when to speed things up, slow decisions down, pull out valuable perspectives, move on, and even take a break. Our facilitation ensures that clearly understood actions, accountability and timelines are the key takeaways from your meeting, while protecting the confidentiality of your proceedings.
Consider us the "keepers of the process"; as such, we will help you:
Develop goal-achieving strategic and tactical plans;

Establish clear expectations;
Clarify roles and responsibilities;
Determine and implement significant change;
Work through potentially volatile issues, with finesse and grace;
Promote unity of mission, efficient action, clarity, and trust.
Our facilitators create the synergy needed for true collaboration, in order to align vision and priorities, make critical decisions, and determine short and long-term goals. We understand time is money, and meetings that end on vague terms, without valuable information shared and insightful discussions held, waste both. Perspectives' facilitators ensure your meetings wrap-up with the "who-what-where-when and whys" clearly defined.
Our facilitation services will help you:
Create meaningful agendas;

Optimize your meetings;
Facilitate team synergy;
Firm up structure and expectations.